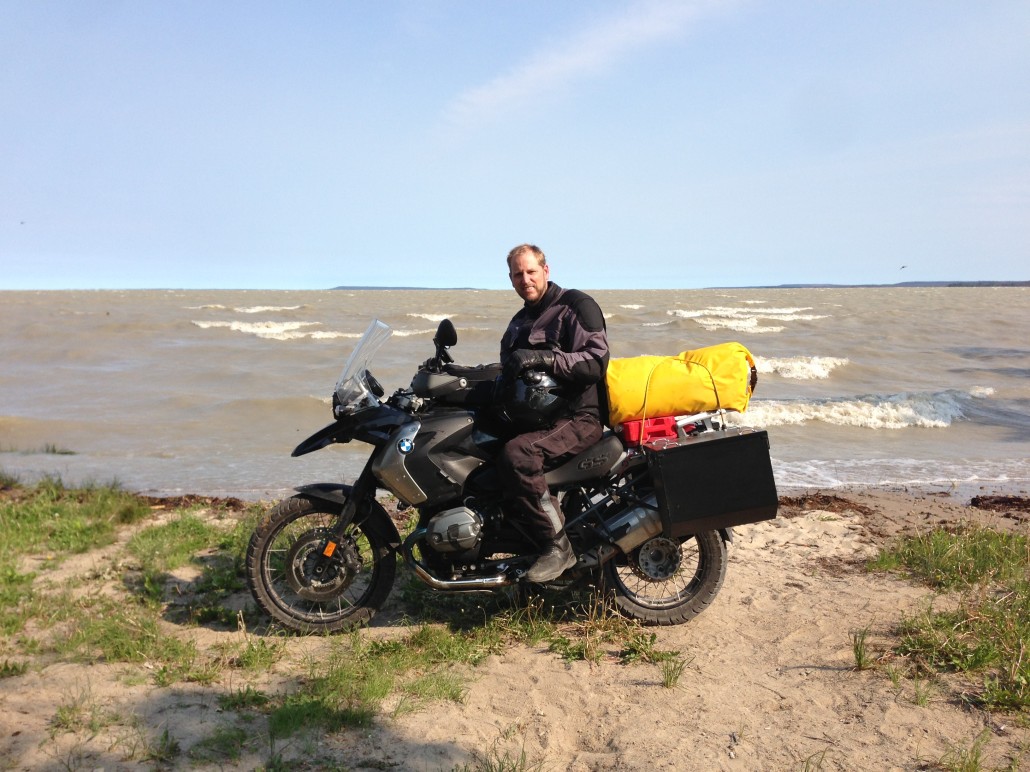 Scott G. Nelson
Owner/Guide
Scott Nelson has been riding motorcycles practically his entire life. His Dad (Ray) owned and rode motorcycles, so Scott was exposed to them at a very early age. Ray made him a deal when he was in his youth to coax him into getting his Eagle Scout award. He offered Scott a Honda CR80 as a reward. Well, the rest is history as they say.
Scott has been adventure motorcycle touring since 2006; he has logged 75,000 miles on an '04 BMW R1150GS and has ridden 100,000+ total miles on motorcycle tours. He has ridden extensively in the Western United States and Canada with tours through 13 states and 3 provinces, reaching as far north as Yellowknife in the Northwest Territories. Scott is a member of the Iron Butt Association (The World's Toughest Riders) completing over 1,000 miles in 24 hours on two occasions. First in 2006 and then again in 2012. He competed in BMW's GS Trophy event in Moab Utah in 2012 and finished 6th overall.
Scott started Adventure Moto Touring to share the experiences he has had touring with others. He is a confident leader, who has a proven track record of successful motorcycle tours. He has ridden and experienced all types of riding conditions, terrain and unique challenges. You can feel confident that you will learn from him and thoroughly enjoy your experience with Adventure Moto Touring.
Check out a few photos below to see where Scott has been lately...
Adventure Moto Touring