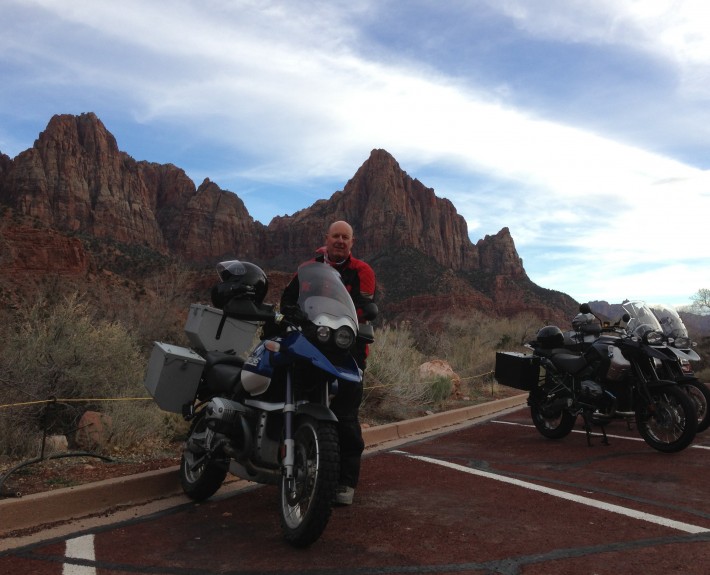 Ray Nelson
Guide
Ray has been riding motorcycles since he was 9 years old. In his senior year of high school he bought a Triumph Tiger Cub. It broke down a lot and he pushed it as much as he rode it! Ray would ride anything with two wheels and a motor and the motor didn't even have to run! He mostly rode dirt bikes and raced for a couple of summers. The best he ever did was 3rd place.
As Ray got older, he started riding road bikes; he rode around 1,000 miles a year. Some years he rode more miles in the dirt, than on the street. In 2013 Ray rode a little over 10,000 miles, mostly in the Western United States and Canada. In the summer of 2013, he rode 5,000 miles in 9 days, visiting Yellowknife in the Northwest Territories of Canada and several other states.
Ray is a lifelong scouter and has received a District Award of Merit for his service in scouting over the years. He is an expert at dutch oven cooking and can often be found preparing food at scout camps or other youth activities.
The dirt is still his favorite place to ride motorcycles, in the mountains or desert it doesn't matter to Ray. If there is something to explore, you will find him. Ray is looking forward to guiding for Adventure Moto Touring and meeting new people to share adventures with.
Read the blog posts below to see where Ray has been riding lately...
Adventure Moto Touring