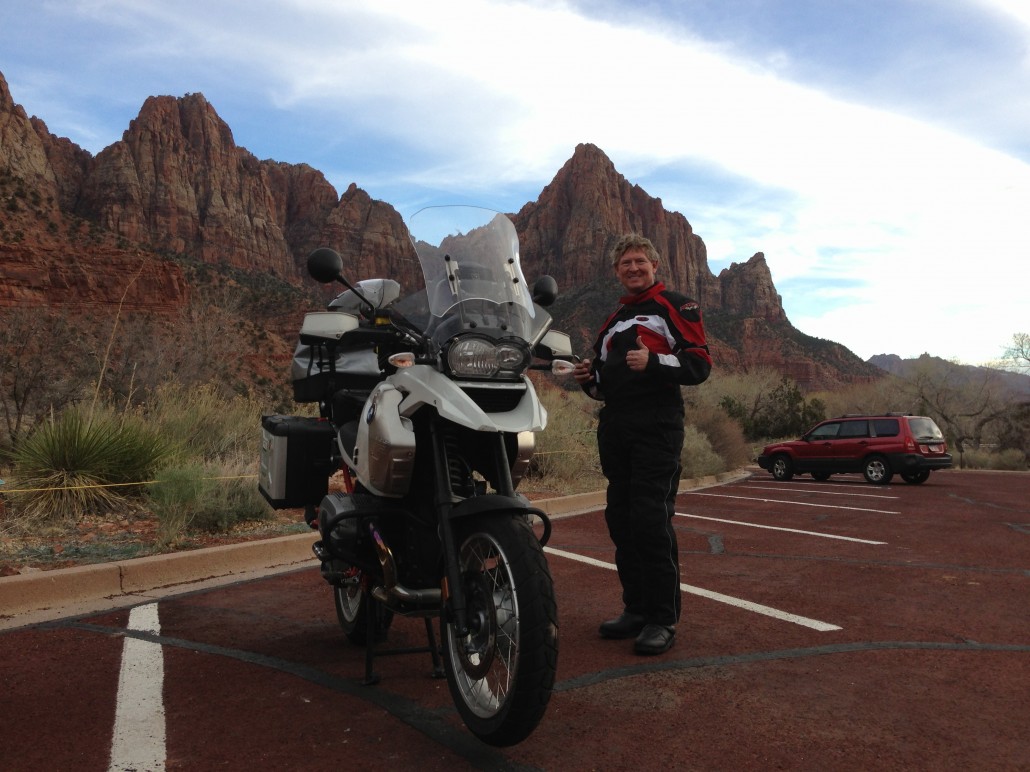 Dwayne Dyer
Guide
Dwayne started riding at age 10 in the dirt. He raced Enduro and Desert in Southern California, Nevada and Utah through his teenage years. He started riding on the street through High School and College, rain or shine (and sometimes snow!) He didn't own a car until he graduated from college.
Dwayne has been on motorcycle tours in several countries including: New Zealand, Australia, Canada, South Korea, Hawaii, Mexico, UK and France. He is a member of the Iron Butt Association (The World's Toughest Riders) completing over 1,000 miles in 24 hours. In 2013 Dwayne took a motorcycle tour from Anchorage to Prudhoe Bay, Alaska and experienced the scenic and adventurous Dalton Highway.
Dwayne is currently planning his next motorcycle tour in South America. He is looking forward to the 2014 season and guiding for Adventure Moto Touring.
Read the blog posts below to see where Dwayne has been riding lately...
Adventure Moto Touring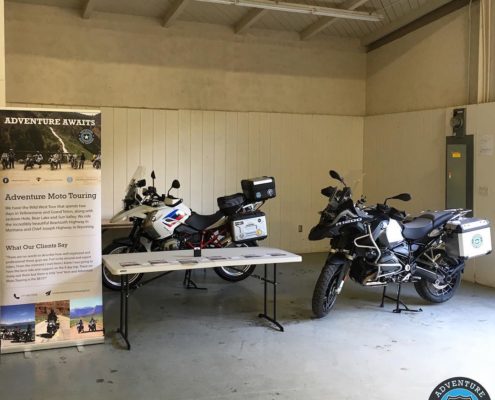 Dwayne and I headed out to NorCal for the 49er rally, put…
http://adventuremototouring.com/wp-content/uploads/2016/05/13285472_617039255138427_180234997_n.jpg
1080
1080
admin
http://adventuremototouring.com/wp-content/uploads/2013/07/Adventure-Moto-Touring-logo-final.png
admin
2016-05-26 21:26:31
2017-08-22 22:10:24
NorCal 49er BMW Rally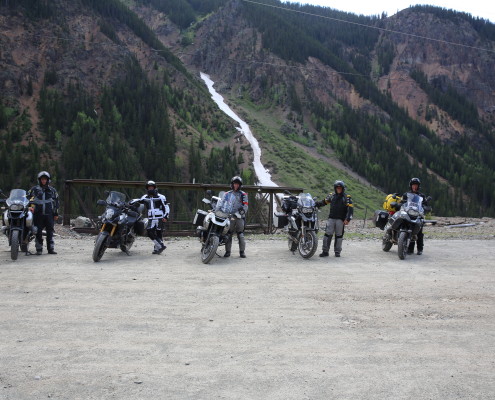 Tony arrived in Salt Lake City from Houston on Saturday morning.…
http://adventuremototouring.com/wp-content/uploads/2015/11/MV8A5814.jpg
3840
5760
admin
http://adventuremototouring.com/wp-content/uploads/2013/07/Adventure-Moto-Touring-logo-final.png
admin
2015-06-14 21:58:45
2017-01-03 16:08:40
Red Rocks, Dirt Roads, Mountains, Mines & Dinosaurs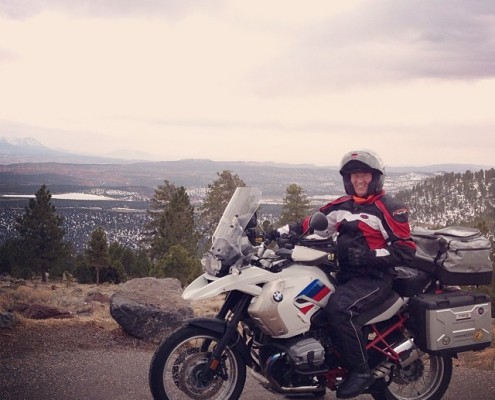 Great view from the summit of Boulder Mountain in Utah. Our Southern…
http://adventuremototouring.com/wp-content/uploads/2013/11/4ab4e1645a0d11e3a90f12d3efa47a40_8.jpg
640
640
admin
http://adventuremototouring.com/wp-content/uploads/2013/07/Adventure-Moto-Touring-logo-final.png
admin
2013-11-30 15:42:33
2013-11-30 15:44:26
Motorcycle Touring - Boulder Mountain, Utah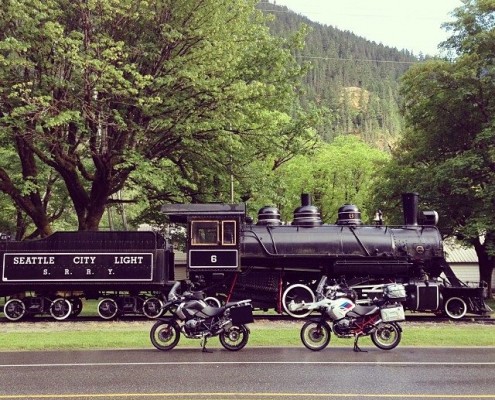 Just outside North Cascades National Park in Washington.…
http://adventuremototouring.com/wp-content/uploads/2013/11/1461881_543213895753331_404846593_n.jpg
640
640
admin
http://adventuremototouring.com/wp-content/uploads/2013/07/Adventure-Moto-Touring-logo-final.png
admin
2013-11-27 16:12:11
2013-11-27 16:12:11
Motorcycle Touring the Pacific Northwest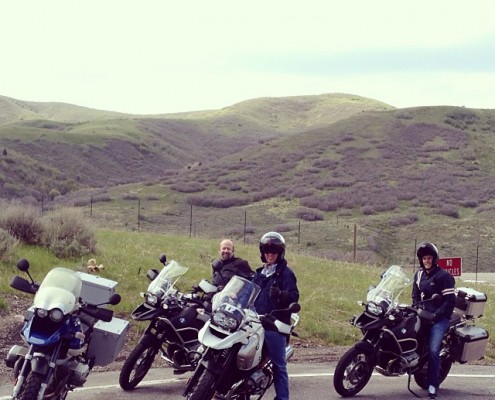 I had three friends buy brand new BMW motorcycles over the…
http://adventuremototouring.com/wp-content/uploads/2013/11/1383784_535666053174782_533146632_n.jpg
640
640
admin
http://adventuremototouring.com/wp-content/uploads/2013/07/Adventure-Moto-Touring-logo-final.png
admin
2013-11-27 13:29:40
2013-11-27 14:53:28
Good Friends Riding BMW Motorcycles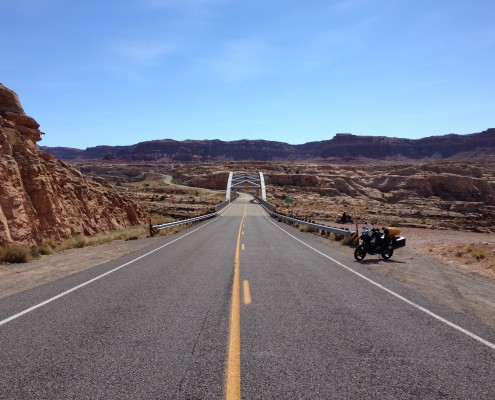 Dwayne had some business in Farmington, NM and needed some…
http://adventuremototouring.com/wp-content/uploads/2013/10/IMG_8594.jpg
2448
3264
admin
http://adventuremototouring.com/wp-content/uploads/2013/07/Adventure-Moto-Touring-logo-final.png
admin
2013-10-18 20:52:43
2017-08-12 06:09:06
Natural Bridges, Hovenweep, Glen Canyon, Capitol Reef, Moab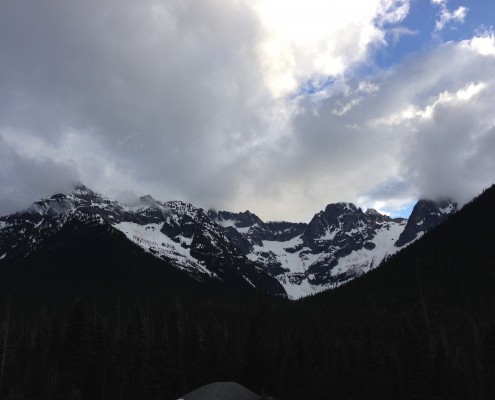 On Thursday we left at 2:30 pm and rode up to Ontario, OR.…
http://adventuremototouring.com/wp-content/uploads/2013/08/IMG_6782.jpg
2448
3264
admin
http://adventuremototouring.com/wp-content/uploads/2013/07/Adventure-Moto-Touring-logo-final.png
admin
2013-05-30 22:00:07
2013-10-28 21:34:36
Salt Lake City, Vancouver, Cascades National Park, Etc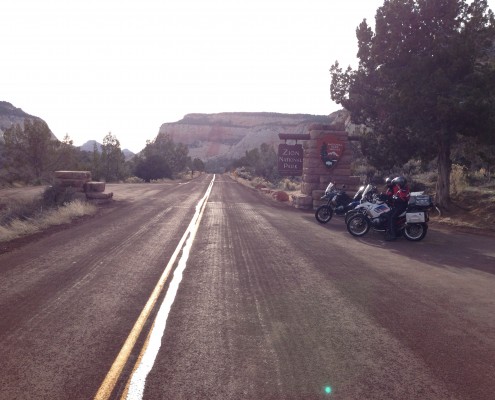 My Dad, Dwayne and I took off after lunch on Friday. The…
http://adventuremototouring.com/wp-content/uploads/2013/08/IMG_60821.jpg
2448
3264
admin
http://adventuremototouring.com/wp-content/uploads/2013/07/Adventure-Moto-Touring-logo-final.png
admin
2013-03-15 18:20:42
2013-10-28 21:38:47
Spring Tease on the Beemers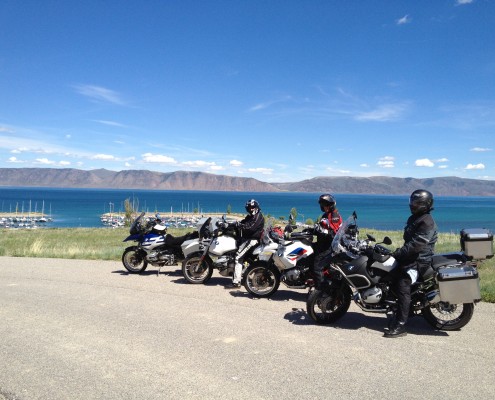 This was a very quick trip, which was filled with adventure…
http://adventuremototouring.com/wp-content/uploads/2013/08/IMG_4160.jpg
2448
3264
admin
http://adventuremototouring.com/wp-content/uploads/2013/07/Adventure-Moto-Touring-logo-final.png
admin
2012-07-01 17:41:47
2013-10-28 21:42:00
6 States + 2000 Miles in 4 days